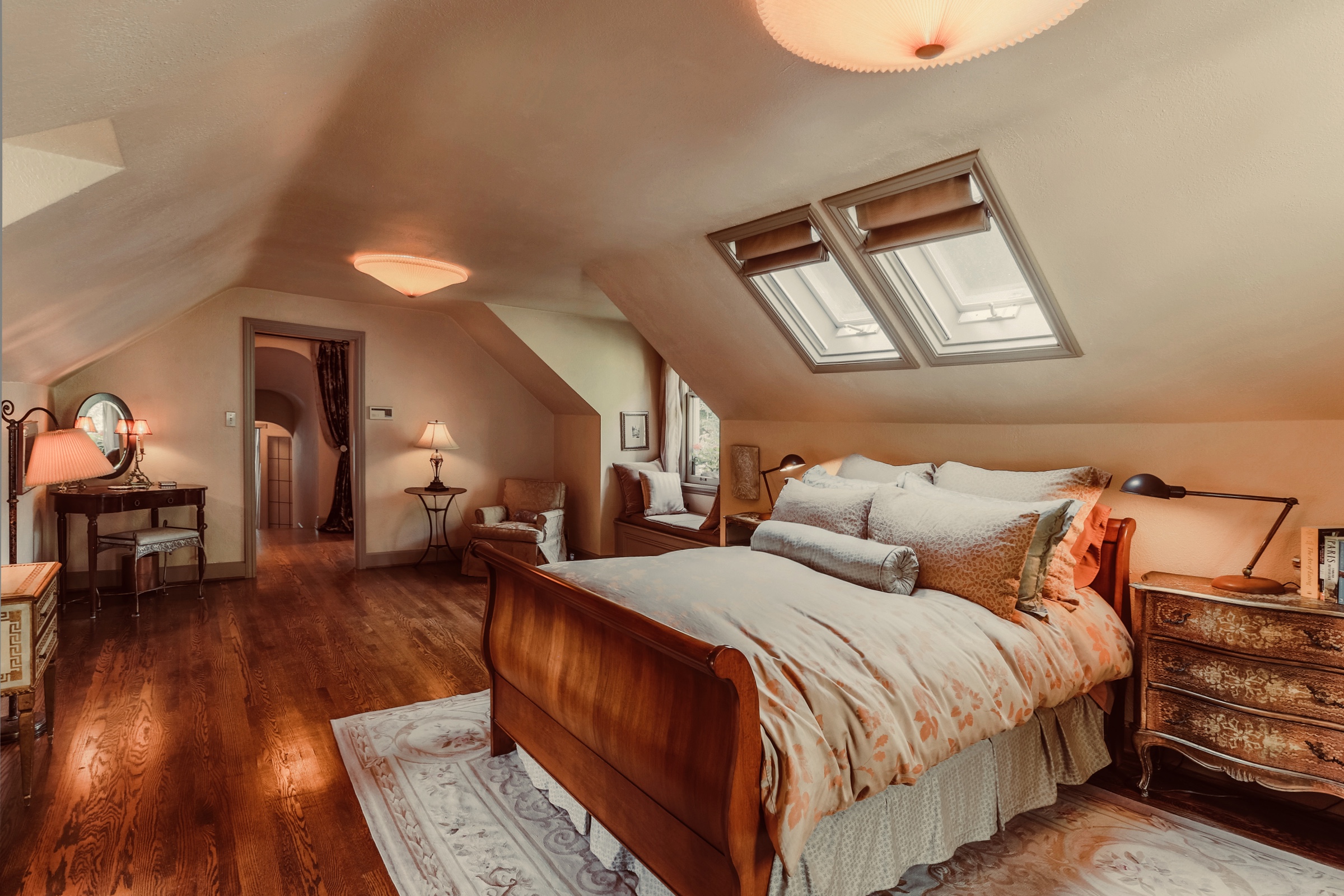 1930 Normandy Tudor
This home's garden won a Northwest Design Award in 2006 and was featured in Better Homes and Gardens' Deck Patio & Pool Summer 2009 edition.
Client Objectives
Increase glamour

Improve floor plan flow

Enhance usability
Our Approach
Built in 1930, utilizing superior craftsmanship of its era, it has some marvelous architectural details.

The living room features 13-foot ceilings crowned by a 14-inch high, ornately carved cornice. The dining room boasts a vaulted arch ceiling. And, there are charming stained and leaded glass windows throughout.

The house is located in one of the most desirable Seattle neighborhoods and overlooks a park. It was simply dowdy and in need of complete restoration: systems, colors, surfaces - everything!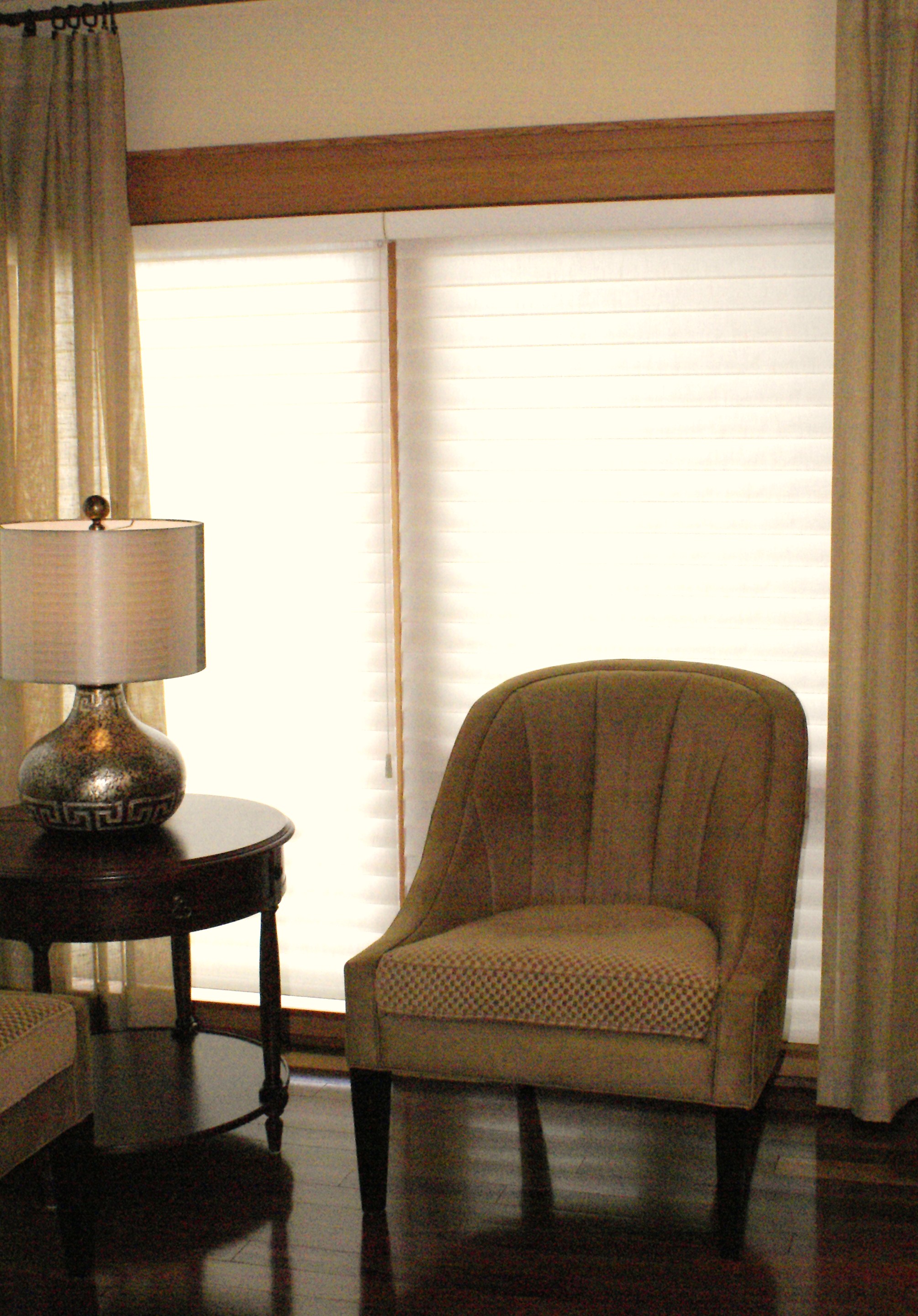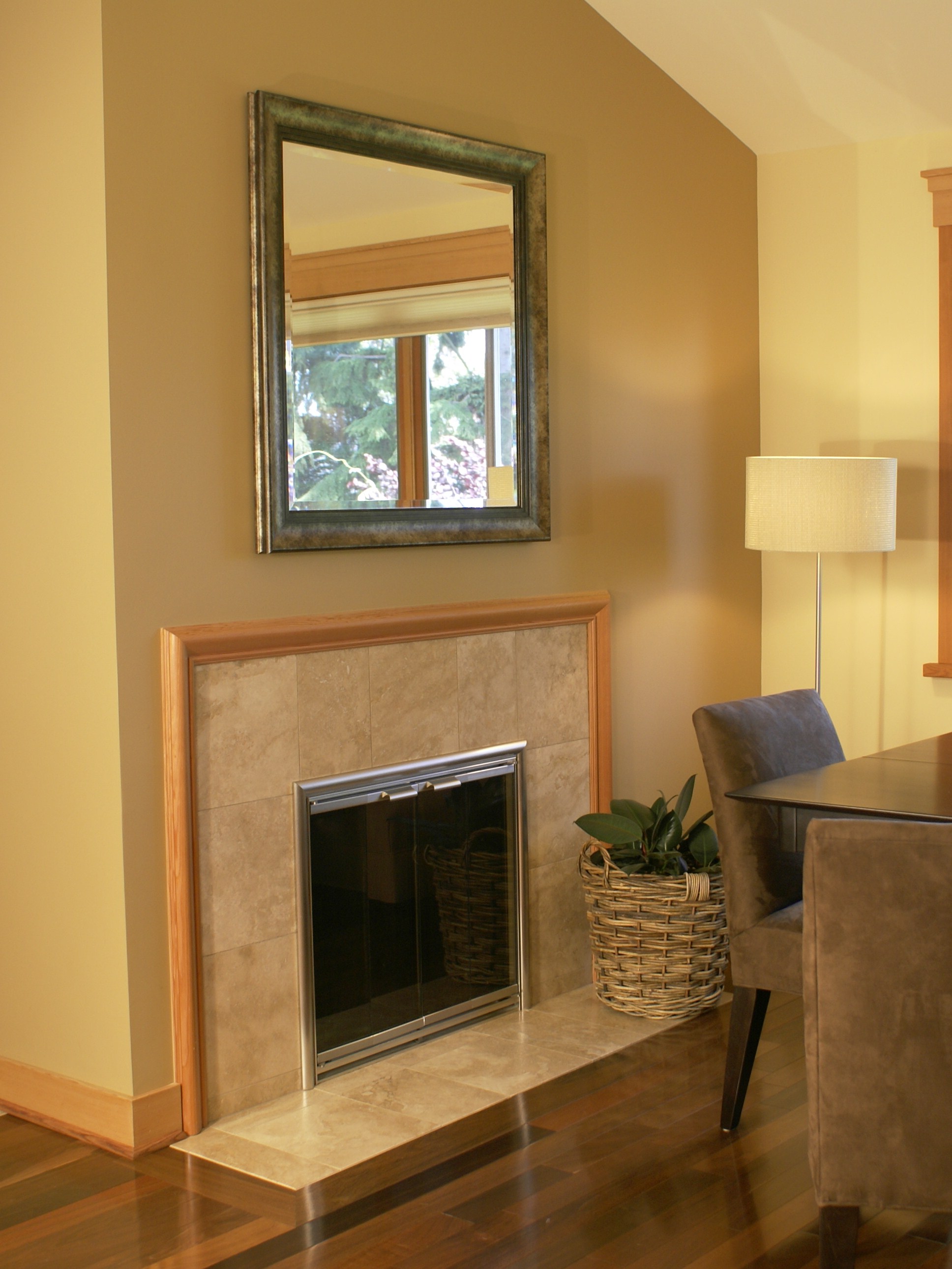 Mid-Century Contemporized Craftsman
This mid-century home had been partially remodeled using Craftsman-era touches. The owners liked some of the finishes but wanted to change others.
Client Objectives
Open up living room to the kitchen in order to create more of a "Great Room" flow

Update fireplaces

Redecorate
Our Approach
We opened up some walls; designed a new eating area with custom banquette; updated some surfaces;added lighting fixtures; changed the wood flooring; gave the master bath a mini facelift; updated 3 fireplaces; created a new color palette for the entire home; completely redecorated, including custom designs.
Client Quote
"We initially met with Jann to gain her assistance and guidance in helping us choose new furniture and redo our 3 fireplaces, but the project grew! Jann ended up helping us integrate interior paint colors for the whole house; choose new flooring, new lighting fixtures, kitchen tile and granite; update the master bath; design custom window treatments, furniture and rugs, and find the accessories that pull it all together – we're absolutely thrilled with the results!"
Lana and Steve Davies
Laurelhurst 1939 Colonial
This gracious, traditional home had been partially remodeled, but the new owners wanted to update a few areas to better suit their lifestyle.
Client Objectives
Family-friendly furnishings and floorplan

Plenty of space for projects, music-making, and baking

A functional, spacious studio

Workout room and pet washing areas
Our Approach
Main floor: The living room was completely furnished: oriental rug, furniture, light fixtures, window treatments, art & accessories. The kitchen and dining areas were united with a common palette, a new backsplash was installed, new furniture, rugs, window treatments and art.
Upper floor: The master bedroom was completely furnished with sumptuous, tactile fabrics and a mixture of painted wood and beautifully stained pieces. Art and accessories were added. The child's bathroom was completely remodeled and his art work was framed for the walls. Art and accessories were installed throughout.
Lower floor: The same Marmoleum and color palette was used throughout to unify the space. What was once a family room became a working studio. It was gutted and glass french doors installed as well as new countertops, cabinets were salvaged and painted, custom desks built to detailed specifications, new efficient light fixtures added. An existing tiny bathroom was updated and now is the perfect place to shower after a workout or wash the dog!